If I tell you CRM, you may know its meaning or it may sound you like an overscrete space project.
In case you don't know, the acronym CRM comes from Customer Relationship Management.
A CRM is a platform that centralizes all the data we have from our customers and all the interactions we make with them, in the same database.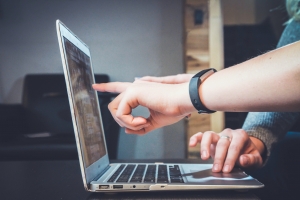 Through this software, we can see the file of each of our customers in which we find all the information that relates them to our company. We can visualize from their contact details to the history of purchases made, the emails exchanged with us, shopping bills or other important documents.
This way, at a glance, we have a general idea of this contact and the relationship it has with our business. This, apart from making it easier for us to search for data and avoid unnecessary time loss, also saves us possible failures, errors or oversights that can easily occur if we do not have all the information at hand.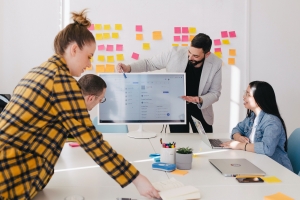 Other aspects that we can monitor with a CRM are incidence management, the collection of information through web forms, the sending of SMS, the automation of sending emails or documents, among many others.
One of its great utilities is the filtering of the information that is displayed from each client, depending on the permissions of the user who is querying them. With this, we can give the CEO permission to see all the information, prevent salespeople from viewing information from client portfolios that are not theirs, or deny access to sensitive information to the users that we want.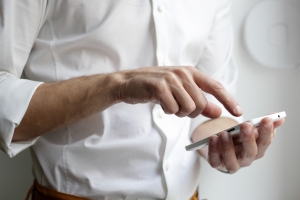 By being able to access the software over the internet and from different devices, access to data is made more flexible. Whether working from the office, teleworking, or from a visit to our client, we can make any changes or updates to the information, which will automatically be visible from anywhere else (by any user who has access to the CRM).
How can you tell if your business needs a CRM? Ask yourself the following questions:
Do you store your customerinformation in excels or, worse, in notebooks?
Don't know what was the last interaction you had with a customer, when it was, or who on your team attended to it?
Does telework make it difficult for your team members to access up-to-dateinformation?
Do you need reports on your customers' activity or monitoring the actions your team performs day by day?
Would you like to simplify the work by automating the sending of messages to your customers or by creating task notifications?
If the answer to one or more of the above questions is YES, a CRM will be the perfect tool for your company to have the best management of the relationship with its customers.
In our entrepreneurship tools section we recommend you a CRM among other applications that will facilitate the day to day running of your company.
We are the Business Center of Badalona, to give visibility and possibilities to your business.
In Espai114 we are a team; We want to inspire you and accompany you.
https://espai114.com/wp-content/uploads/2020/06/chris-liverani-9cd8qOgeNIY-unsplash.jpg
1658
2560
espai114
https://espai114.com/wp-content/uploads/2016/02/espai114-logo.svg
espai114
2020-06-30 13:30:55
2020-07-01 09:54:19
How to effectively manage the relationship with our customers