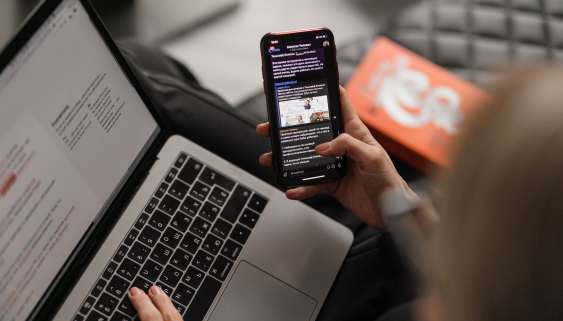 You may have heard of Mailchimp before, but do you really know how it works? It is a digital tool in which you can design, send and analyze the results of an email marketing campaign.
With Mailchimp you can design from scratch and send a newsletter. In addition, you can analyze the impact of your mailing and track the activity of your subscribers. Creating an account on this platform is completely free, and with this rate you can make more than 10,000 shipments per month.
Getting started with Mailchimp
Once you have created your account on the platform, you will have to add your database. Mailchimp offers you different ways to import the contact data you have about your customers: first name, last name, email… If you don't have a contact list as such, you can always create one from scratch in Mailchimp and add your contacts one by one.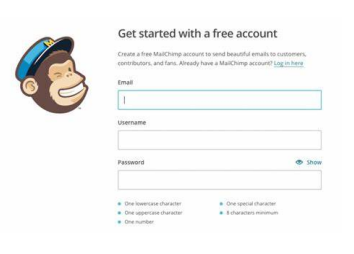 With the contact list imported, you can start designing your campaign. The platform allows you to build your newsletter using a very intuitive tool in which you can add, remove, modify and customize different pre-designed blocks.
With the design ready, all that remains is to choose the title of the email, the description, and launch it. But, before that remember to preview the shipment, make sure everything is correct and do a final review. Once
checked that everything is correct, you can choose to send it instantly or schedule it for a specific date and time.
How can I analyze the results?
If you want to analyze the results of your campaigns, you have to look at the reports that Mailchimp shows you after each sending. In these reports you can see how many people have opened the email, how many have clicked
in the links or how many have chosen to unsubscribe from your newsletter.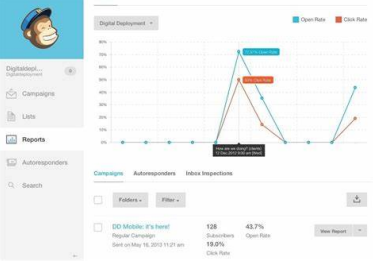 Now you know the usefulness of Mailchimp to communicate news, offers or other relevant information to all your customers. Do you think it can be useful for your company?
We are the Badalona's Business Center, to give visibility and possibilities to your business. In Espai 114 together we form a team; we want to inspire you and accompany you.
https://espai114.com/wp-content/uploads/2022/10/Captura-5.png
373
563
espai114
https://espai114.com/wp-content/uploads/2016/02/espai114-logo.svg
espai114
2022-10-27 10:04:34
2022-10-27 10:04:34
MAILCHIMP: WHAT IT IS AND HOW TO USE IT FOR YOUR BUSINESS