During the month of May, the festivities of Badalona give light to the city with the "Cremada del Dimoni" (The Devil's Burn) and Different activities to awaken the feeling of belonging of all Badaloneses and fill the city with joy. This is the most symbolic and representative act of these festivities and takes place on May 10 on the night of San Anastasio.
This tradition began in 1940 when Badalona invented a new festival to eradicate the social depression caused by the war. Within this period, the origin of the devil arises from the burn of a figure by fishermen on the beach of Badalona. It is at this time, where on May 11 of that same year, the figure of a demon is burned in honor of the city, giving meaning to this day during the following years.
The tradition makes that every year a different design of the devil is made, chosen through a popular contest called "CREMA'L TU" (Burn It Yourself), where all inhabitants over 16 years old can present themselves with their designs, and from which the winner will be chosen.
All this is possible since for Badalona the participation of its inhabitants in the May festivities is indispensable. People give life to the parties and this feeling is revived with the sale of all their products and the different shows for the inhabitants of the city.
These shows range from the most important, which would be the Devil's Burn, accompanied by fireworks and music, to activities such as concerts by well-known artists, correfocs, stops with figures, dance and poetry shows, performances for children, etc.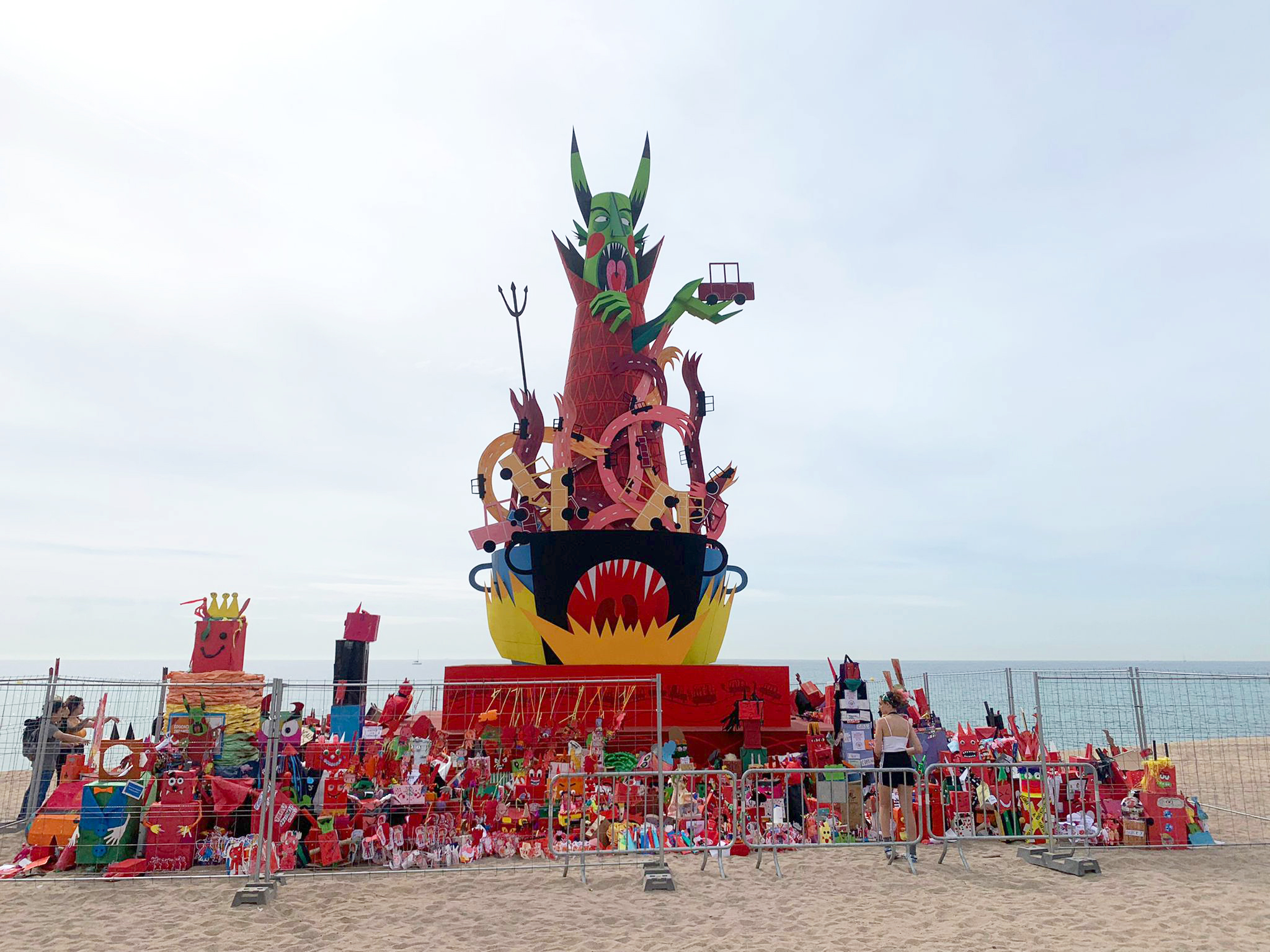 As every year, the devil represents a specific social issue. For this 2023, the theme of the devil's design has been low emission zones. Where the figure of the devil has different burned cars around it, representing those who do not comply with the rules of the ZBE (Low Emission Zone).
We are the Business Center of Badalona, to give visibility and possibilities to your business. In Espai 114 together we are a team; we want to inspire you and accompany you.
Let's burn it!
https://espai114.com/wp-content/uploads/2023/05/WhatsApp-Image-2023-05-09-at-11.26.57-2.jpeg
1299
2560
espai114
https://espai114.com/wp-content/uploads/2016/02/espai114-logo.svg
espai114
2023-05-10 13:38:21
2023-05-25 15:42:49
The festivities of Badalona: The "Cremada del Dimoni" (The Devil's Burn)