With the return to the after-summer routine also returns the puzzle of preparing the takeaway to the office every day Coworking or, failing that, eating every day out with the expense that this entails and the consequent mismatch in our food. Because we already know that in the restaurant we usually ask for what we want most instead of what our body needs.
Preparing our own takeaway to work only gives us advantages; it is more economical, healthier and allows us to create a routine following better defined dietary guidelines.
That's why today we explain how to organize when preparing the meal, and we provide you with a weekly menu with which you will not have to worry about improvising every day and with which we assure you that you will eat rich and healthy from Monday to Friday.
Also, to make it even easier for you, we recommend that on one day, on Sunday for example, you prepare most of the dishes that you will take to the office so that the effort you have to make during the week is minimal.
This useful planning method today is known as Batch Cooking and it will help you save a lot of time and energy.
How to organize a weekly menu?
In order to prepare weekly tuppers correctly, we must consider the following aspects:
If possible, we should avoid repeating recipes. An unchanging menu can stop you from including tuppers in your diet, try to prepare varied meals that include all the necessary nutrients. This means that our dishes must include pasta, rice, cereals or legumes, accompanied by meat, vegetables or fish.
Presentation matters. Food enters through the eyes, and if it's appetizing and attractive, it'll be easier for us to eat at ease.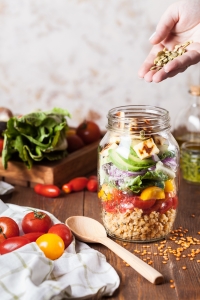 For the elaboration of the following menu we have followed the dish method. According to this method, for a meal to be balanced it must be formed a 50 per vegetable,a 25 per proteinand the remaining 25 for carbohydrates. Starting from this base, here are 5 balanced meals that you can easily take in tuppers to the office: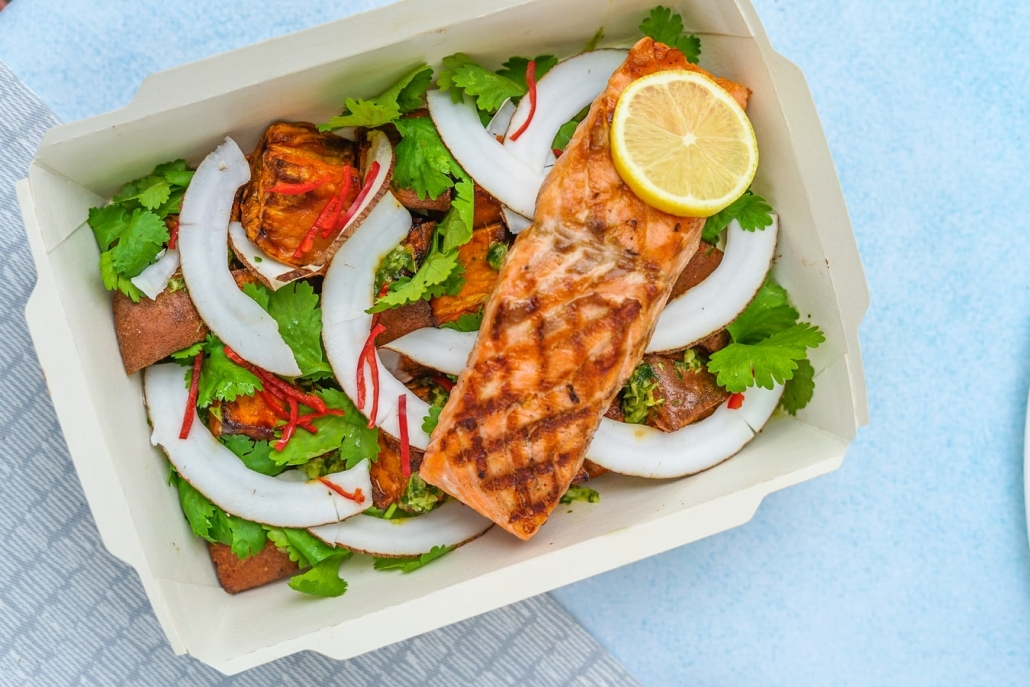 In addition, taking a few nuts (nuts, almonds, pistachios…) or some piece of fresh fruit will help you complete your meal. And finally, don't forget to accompany it with plenty of water!
More and more people are preparing takeaways to the office, and after reading these tips we expect you to be one of them. Are you still eating out, or are you one of those who take the food to Coworking?
We are the Business Center of Badalona, to give visibility and possibilities to your business.
In Espai 114together we form a team; we want to inspire you and accompany you.
https://espai114.com/wp-content/uploads/2019/09/ella-olsson-lMcRyBx4G50-unsplash-1.jpg
3862
4827
espai114
https://espai114.com/wp-content/uploads/2016/02/espai114-logo.svg
espai114
2019-09-10 13:19:02
2019-09-10 13:19:02
Tuppers and Coworking!